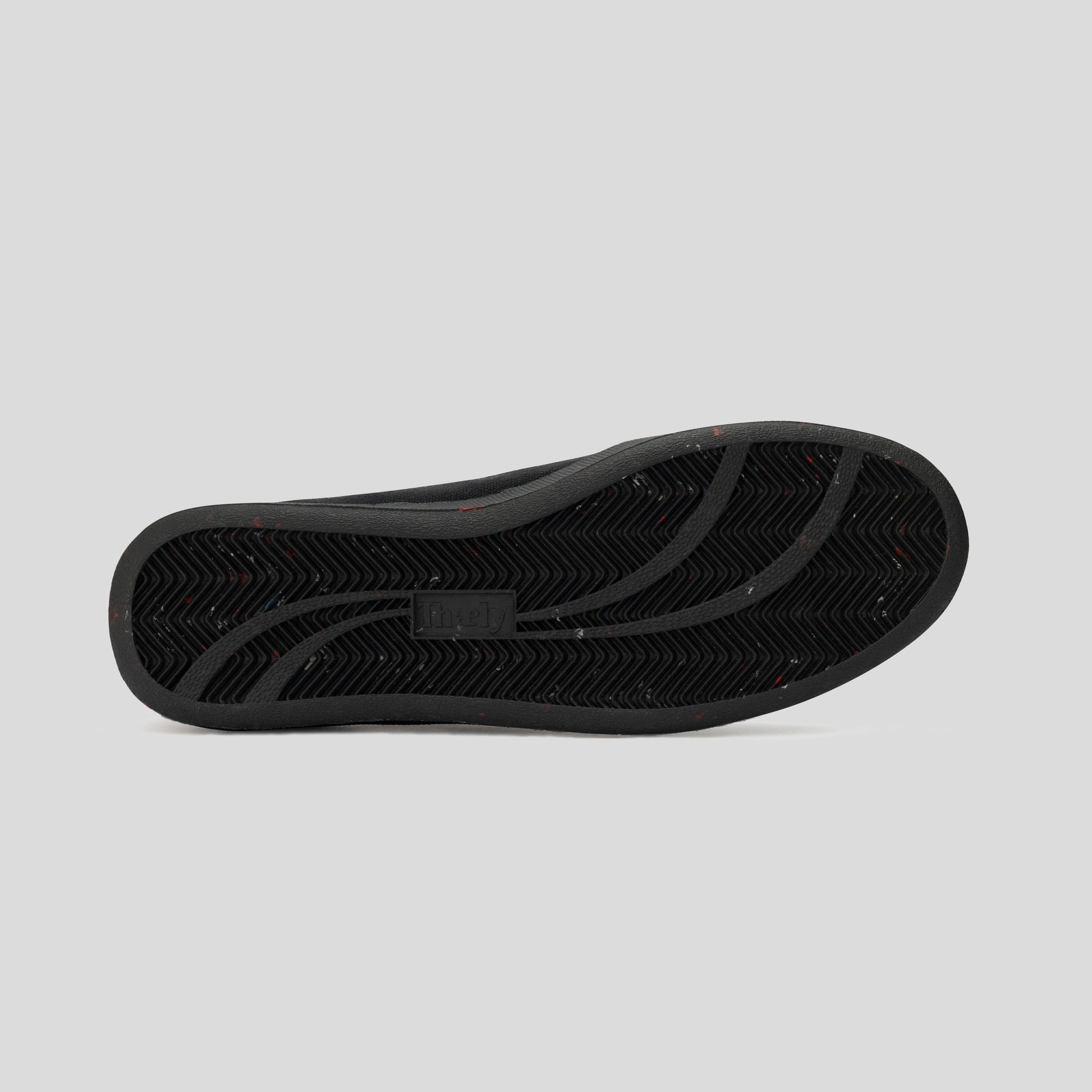 Shadow Black Y2K Pro | Sustainable Sneakers
Sale price
$79.92 USD
Regular price
$99.90 USD
Tax included.
Product description
Shipping policy
The
Thaely Y2K Pro
is a revolution in the footwear industry.
Each sneaker uses recycled components made from 10 waste plastic bags, 12 plastic bottles & industrial rubber waste.
All components, including the glue are 100% Vegan.
Each pair is packaged in a reusable shopping tote made from 4 plastic bottles & a box made from recycled paper which is embedded with basil seeds & dyed with waste coffee grounds.
To see how your Thaely's were made click on the
Materials

 
tab.
Shipping within India is free of charge. Shipping costs outside India may vary, kindly enter an accurate area code to get precise delivery charges. We provide free international shipping for orders of two or more pairs of Thaely footwear.
Shipping time may vary from 7-30 business days depending on the location. Delivery charges exclude any local taxes or customs to be paid, these charges are to be paid according to actuals to local authorities by the customer. Thaely will not be responsible for customs charges or disposal/ displacement of orders due to lack of co ordination between customers and local customs. In case of disposals or returns due to lack of co ordination with customs, customer won't be eligible for a refund/ replacement.
Parcels can be tracked using the "My order" page from the buyer's account. Alternatively, customers may visit the delivery partner mentioned in their shipment confirmation mail and use the tracking number provided. Customers are eligible for a refund/ replacement in case their order is lost/ damaged during shipping. Please visit the returns and refunds page for more information on how to claim damages.
While Thaely would try to help customers in case of error in shipping addresses, the company would not be responsible for any losses occurred due to the same. Customers are encouraged to double check ordering information before placing the order.
Kindly reach out to sales@thaely.com in case of further queries.